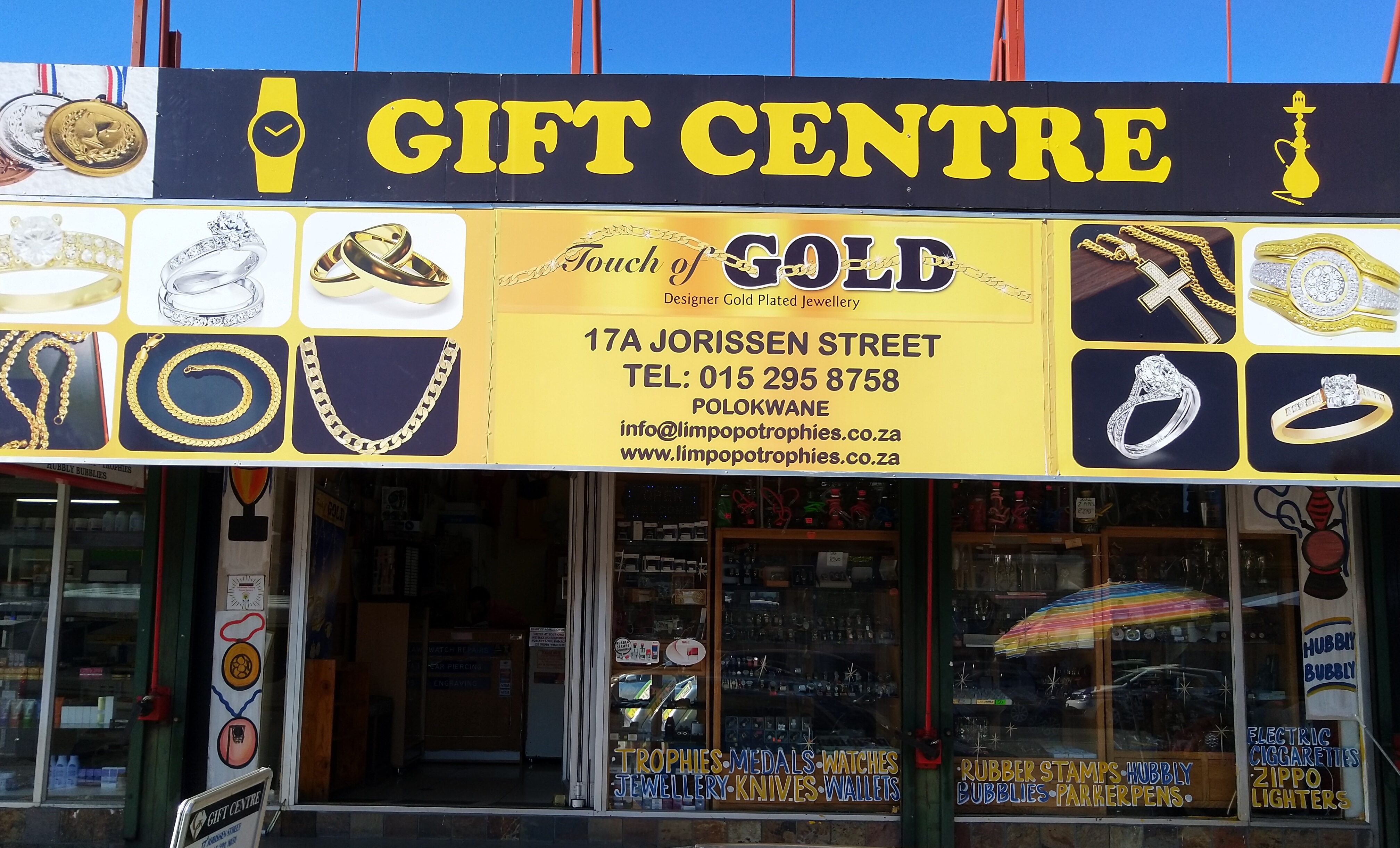 GIFT CENTRE - originated in 1980, when Goolam Hoosain Kaka opened the doors to realize his lifelong vision of being a successful entrepreneur.
From humble beginnings with select lines, we have expanded this proud family business to cater for many needs for the most demanding customers.
What makes us who we are:
Energy driven Management & enthusiastic Staff

Focused & Always willing to help, Remember, we �

NEVER SAY NO�

Quality and service is always Non-Negotiable

Experience & upholding a Legacy of Commitment to our Customers
What can We do for You:
The Largest range of Trophies & Medals in Limpopo at the Best prices

Specialized Engraving on almost Anything

A wide range of Gifts for Any occasion

Remember� You Dream It, We Can Do It!
We pride ourselves on providing you, our valued customer,
The Best Product, at the Best Price in the Shortest Time.
We look forward to hearing from you.
Goolam Hoosain Kaka